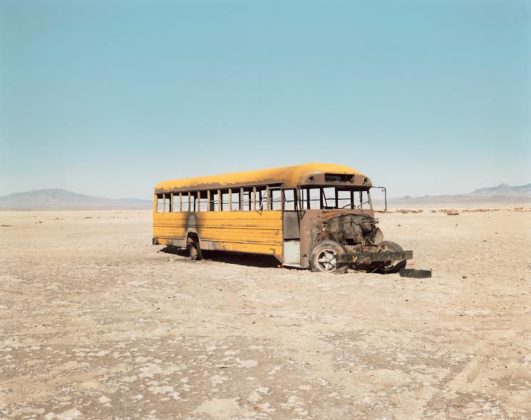 In an article published in Tate Papers, University of Westminster Professor of Modern Literature John Beck investigates the New Topographics movement in the Western United States. He discusses military and industrial changes made to the natural environs of the West in the context of post-World War II landscape photography.
The American West can be described as a purloined landscape because much of it has been withdrawn from public access (some might even say stolen), but it has also been left open, apparently untouched and as nature intended. The truth about what goes on in this landscape, like the letter, remains hidden because it is right there, rendered invisible by being thoroughly exposed to the field of vision. — John Beck
From the Tate online posting by John Beck on 3 April 2014.
To learn more about Richard Misrach's work and publications, please visit his artist page.