On the occasion of the new monograph Lee Friedlander Framed by Joel Coen, we're taking a closer look at the artist's illustrious career by the books that have defined him. From motel television sets to members of his family, Friedlander has explored and often revisited various elements. Only in retrospect, as the artist explains, do the photographs become books: "I end up with a box of pictures and I say, 'Well, there's enough here for a book.'" Yet the many publications under Friedlander's name—more than fifty and counting—are not merely thematized collections; they are also sequenced studies on the forms of photography and the pleasures of looking.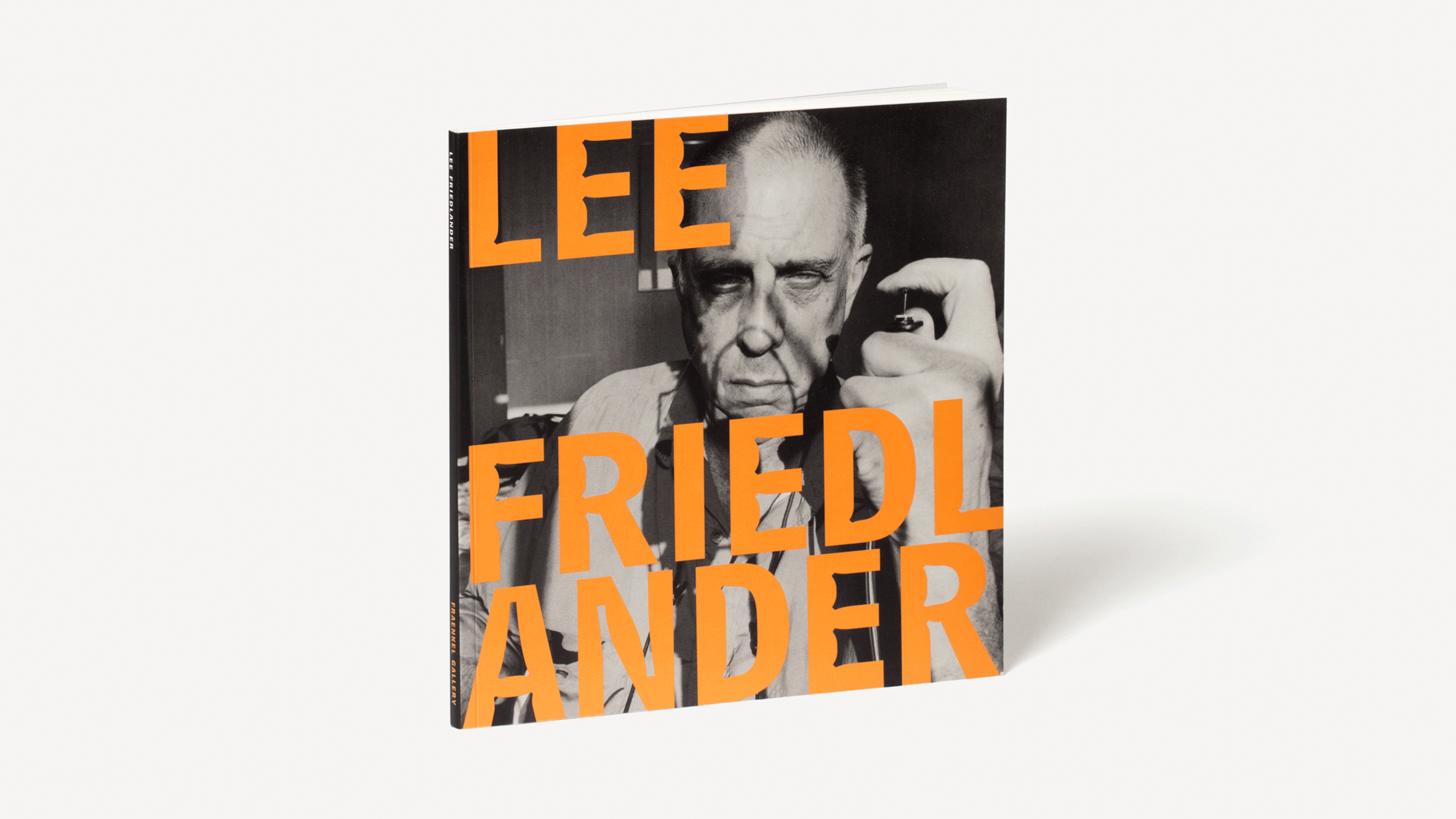 Thirty years after Friedlander's pivotal 1970 publication, Self Portrait, the artist released another collection of more recent images focused on himself. In a 1994 self-portrait made in Tokyo, he leans into his own shadow, which approaches the camera's silhouette and creates a funny feedback loop, where the device looks back upon its operator. What better title for the 2000 publication than the name of its subject and author: Lee Friedlander.
Inspired by Walker Evans's description of Friedlander's photographs as "deft, witty, spanking little poems of hate," The Little Screens collects photographs of television screens in motels and unassuming rooms across America. Cultural icons, political figures, and minor celebrities look out from the frames of their newfound, mechanized bodies. Here, the spectacle of television meets the American mundane in the advent of the information age.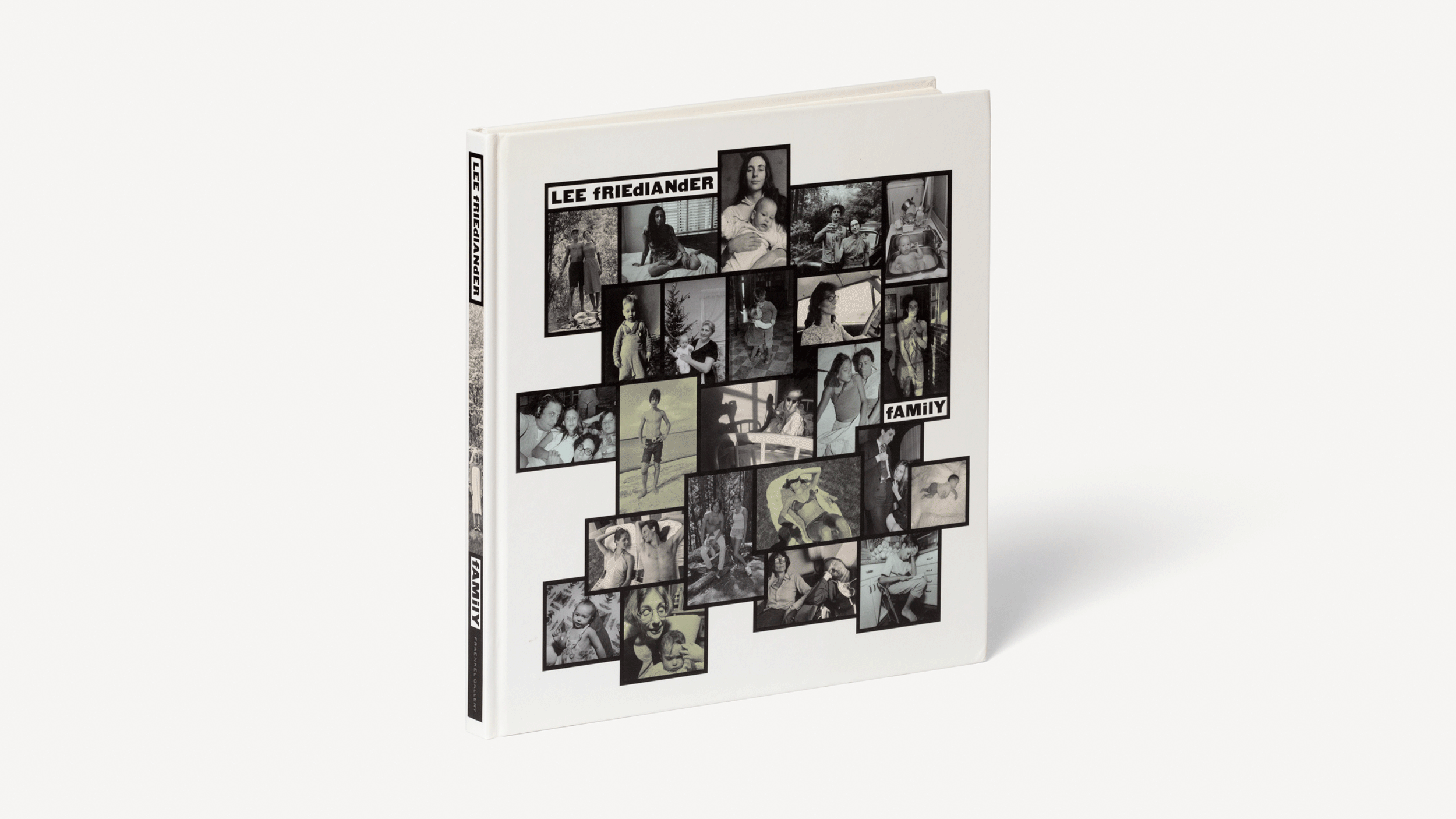 Though the title of Friedlander's 2004 book, Family, states simply who are its primary subjects, the sequence offers much more than just photographs of the artist's wife, two children, and two grandchildren. It serves as an archive of familial bonds, in which viewers find their own intimate connections.
Venturing beyond his iconic landscapes of the American West, Apples and Olives brings together apple trees photographed in New York State and olive trees photographed in France, Italy, and Spain, from 1997 to 2004. Enchanted by their beauty, Friedlander often photographed trees from within their sprawling layers. As a result, the branches stretch out and around both artist and viewer alike.
Whether under a thick blanket of wintry snow or full with leaves and fruit at the end of summer, the apple trees in New City, New York test Friedlander's skilled compositions with their density of form.
Continuing the arboreal theme of his earlier publication, Friedlander's Cherry Blossom Time in Japan: The Complete Works presents the culmination of four trips to explore the yearly celebration. Choosing black and white over color refocuses viewers' attention to the complex compositions and contrasting tones.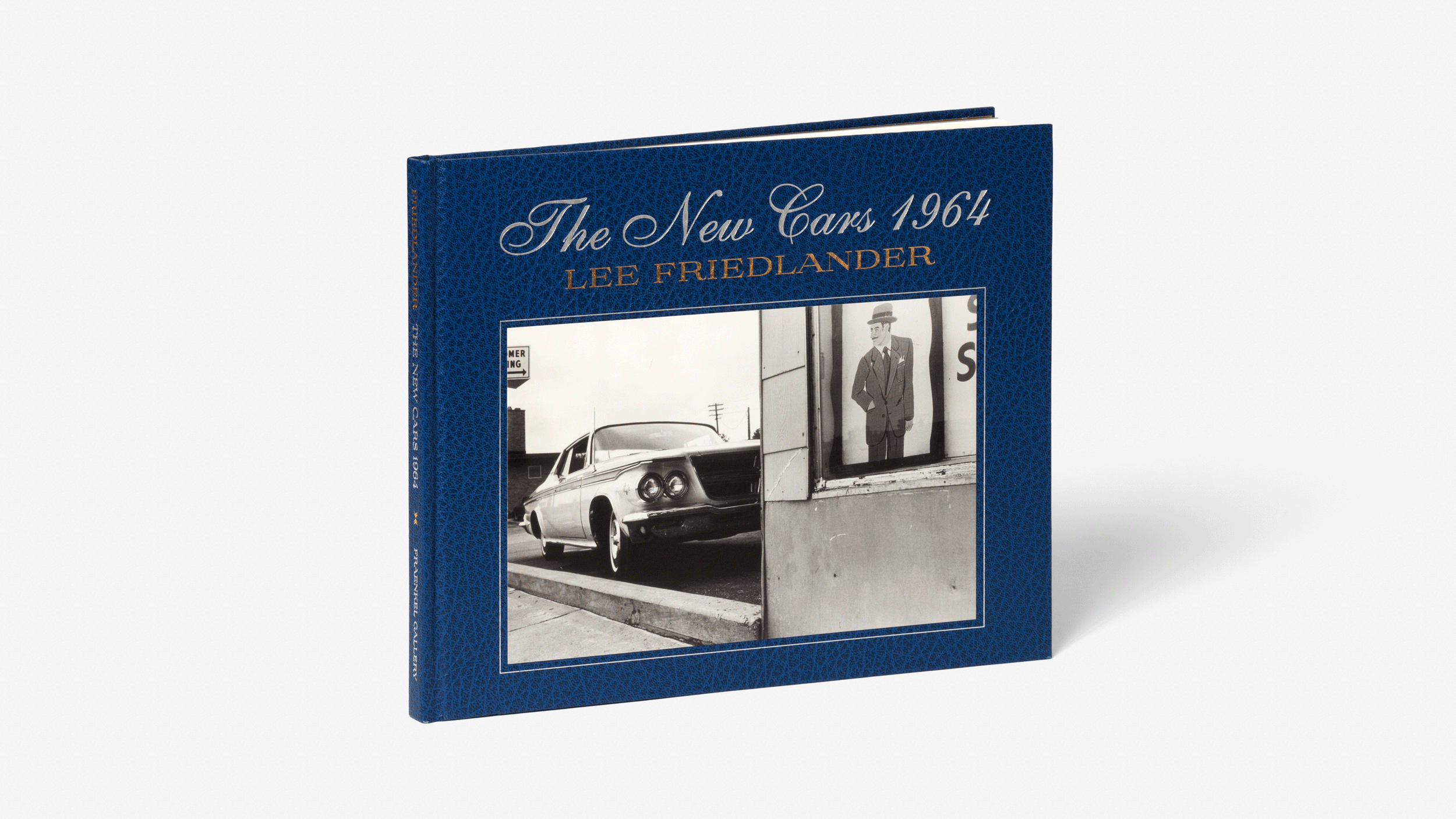 In 2010, Friedlander stumbled upon a series of forgotten images made on commission in 1964, when the then up-and-coming photographer was hired by Harper's Bazaar to photograph the much anticipated new car models of that year. They were, in the end, never published by Harper's, but The New Cars 1964 relishes in the rather humorous story of their making.
Rather than picture the new cars in seductive locales, Friedlander had them delivered around Detroit to parking lots near burger joints, cheap furniture stores, beauty parlors, and even a used-car lot. His focus was on the strange mundanity of the American landscape, despite the allure of the new. As Friedlander asks, "Can you imagine a new car looking like an old car in a service station? And then the same car being in an ad with luscious young people around it?"
Featuring 100 photographs taken between 1958 and 2016, Dog's Best Friend traces Friedlander's long-running fascination with dogs. "To run into dogs doing tricks is a real piece of luck. Jumping up or walking on their hind legs," explains Friedlander, "it's irresistible."
We find dogs playing in parks, sitting in cars, or waiting, as in Washington, D.C., 1962, to be framed and photographed. In typical Friedlander fashion, the images are both lighthearted and profound, speaking not only to the special qualities of his canine subjects, but also to the human condition motivating his work.
This collection of Friedlander books and images is inspired by Friedlander First Fifty, published by SPQR Editions and Haywire Press. We are indebted to Giancarlo Roma for his support.